Many people in the contemporary period will find it impossible to believe that a player capable of performing the feats that a particular Barcelona hero does, has ever existed. Even people in Toronto and Colorado have choices and views on the subject, and they certainly would be classified as lower-level football supporters. It may seem foolish to debate who the best person in a team sport is, but it hasn't stopped football fans from doing so.
Football, the most popular sport on the planet, has produced some great legends who have transcended the game and will live on in the hearts and imaginations of football fans forever. However, is it even possible to choose the greatest football players of all time? We've tried to achieve precisely that in this essay. We have broken down the selection into three primary variables: Ability to win matches on their own, endurance, and performance under duress. The genuine mark of excellence in athletes is performing under pressure and consistently producing when it matters most. As a result, the latter two considerations have been given slightly more weight.
You May Like: Adama Traore Dating Status; Parents & Family Background
So, here you have it, the greatest footballers of all time, according to us anyway. But, of course, these players are in no particular order as that is a different discussion altogether.
Diego Maradona
Maradona made his debut for Argentinos Juniors ten days before his 16th birthday. He joined the club he had always wanted to play for, Boca Juniors, five years and 115 goals later, guiding the Xeneizes to the title in the one season he spent at the Bombonera before moving for Barcelona following the 1982 World Cup. A rocky two-year stay in Catalonia, marred by illness and injuries – as well as a mass brawl in his final game – culminated with yet another record transfer, this time to Serie A side Napoli.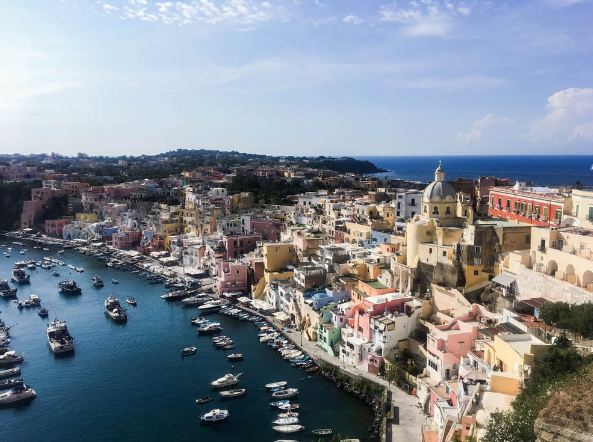 The Partenopei had never come near to being Italian champions, but such was Maradona's skill that in his seven years in Naples, he guided them to two Scudetti and a UEFA Cup. He helped Argentina on their way to greatness at the 1986 World Cup in the same way he encouraged Napoli to brilliance beyond their natural level. In hindsight and reality, the majority of his teammates were only adequate. Never before has an individual's talent propelled a team to such a significant victory – and it may never happen again.
Johan Cruyff
Johan Cruyff would easily win the prize for most influential footballer if such an award existed. He was the epitome of Total Football on the pitch, and his disciples, including Pep Guardiola, continued his view of how football should be played from the sidelines. Cruyff lit up football fields from Ajax to Feyenoord via Barcelona and Washington. In possession, his laid-back demeanor belied a ferocious footballing mind, calculating permutations for passes or shots well ahead of the action he was about to make.
Cruyff's brain was a footballing supercomputer that seemingly knew everything. His ball control was impressive, but not in the same manner that Lionel Messi's foot seemed glued to his. Nevertheless, it was an instrument to be treasured and used well for Cruyff, who always sought to score a goal the simplest way possible, even when simple wasn't always the most straightforward option.
With a shift of his hips or a slide of his shoulder, he could bend passes and shots from all angles, leaving defenders for dead. He made the Cruyff Turn famous when he played against Sweden in the 1974 World Cup finals. He utilized tactics on the field as if we were standing in front of a blackboard, which was unusual for a player. Everything came naturally to him, and he handled his tools with remarkable delicacy.
Pele
Pele, the legendary Brazilian footballer, is usually recognized as the best player of all time. He has won more World Cups than any other player, which should be enough to merit his position on this list. Pele was not only the best goal scorer in the world, but he was also the focal point of attack for both his club and his country. His goal-scoring statistics are impressive; he is the only player in senior soccer history to score over 1200 goals. More than any other legend on our list, Pele delivered his best performance when it counted most. Pele scored twice in the 1958 World Cup final versus Sweden at 17 years and 249 days, making him the youngest player to score in a World Cup.
Discover: Everything To Know About Gambian Footballer Saidou Khan
Even though he could only play one match at the 1962 World Cup due to injuries, he established his legacy as the best player of all time in 1970. Brazil dominated the tournament by playing some great football along the road. Pele collected the Golden Ball (Best Player) award for his efforts. While Pele is best recognized for his achievements with Brazil, he also had a successful club career with Santos and the New York Cosmos. Pele won numerous trophies at Santos, scoring over 600 goals for the Brazilian club before going to the United States.