As the old saying goes, 'attack wins games, defence wins titles' and for these names in particular, it is a phrase that rings increasingly true.
There maybe no more valuable position on the pitch than the backline as it's any defenders' job to protect their goalkeeper all whilst linking up with the midfield and frontmen.
A number of successful teams have valued their backline over their attack, and it has paid off in dividends.
Whilst defenders may not earn the same level of credibility or praise as their attacking counterparts, they are truly the backbone of the team and the preferred choice of players to help lead their team to success, something that these current and former Premier League legends have established over the years.
These are some of the best and most successful Premier League defensive minded players of all time:
Terry is a questionable name amongst football fans, mainly for his antics off the pitch, yet when it comes to his presence on the pitch there maybe no finer leader than the legendary Chelsea centre half.
Terry has had the pleasure of anchoring one of the best defences that the league has ever witnessed during the Jose Mourinho era's back in the early 2000s and mid-2010s, as well as becoming a defensive ace when it came to working both on and off the ball.
With five Premier League titles, five FA Cups, three League Cups, a Europa League championship and a UEFA Champions League medal, Terry is ranked as one of the most coveted footballing defenders of all-time and is widely regarded as one of the elite Premier League alumni of names.
The towering Dutchman has enjoyed a very productive and prosperous career throughout his tenure in the Premier League which has culminated in Van Dijk winning numerous individual and team honours including Liverpool's first ever Premier League title and a sixth UEFA Champions League trophy.
Van Dijk's and Liverpool's form has dipped of late, resulting in them being a drift in the title race as the odds in the Premier League betting show. But there is no questioning his status as a Premier League legend and as one of the best defenders to ever play in the British topflight.
There is no debating Rio's status as an all-time Premier League great as the former England international has one of the most impressive resumes out any other player in his position.
Ferdinand has enjoyed years of success during his tenure at Old Trafford under Sir Alex Ferguson as he quickly became one of the best defenders on the planet during his peak Manchester United seasons.
With multiple individual and team accolades to his name, Rio will certainly earn a special place in the newly established Premier League Hall of Fame alongside many of his United colleagues.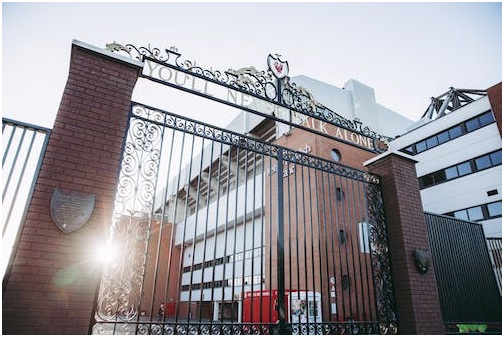 Trent's recent struggles at the back have been well documented and observed by fans of late, yet no one will question his legacy as an all-time Anfield great since bursting onto the scene a few years prior.
With his impeccable attacking play on the flanks, Trent is the perfect rendition of the modern-day fullback that every single team looks to replicate during most transfer windows.
Alongside the aforementioned Van Dijk and his partner Andrew Robertson on the opposite flank, Trent has established himself as one of the most dependable players at his position which has brought the Reds an absurd amount of success during his first few years as a professional, which leaves the possibility of Trent gaining even more credentials before his career is over.
The Frenchman has enjoyed plenty of successful years during his time at Spanish giants Real Madrid, which included a number of domestic league and cup titles as well as an astounding four UEFA Champions League medals and one FIFA World Cup in 2018.
Varane's spell in England has been a mixed bag of success so far, mainly down injuries affecting his time on the pitch at Manchester United, yet Varane's CV is amongst the most elite out of any defender to play the game today.
Fans will be interested to see if Varane can play a vital role in bringing some major silverware back to Old Trafford in what has proven to be an increasingly challenging post Sir Alex era of United's history.
Some other names that are well worth a mention include Nemanja Vidic, Ricardo Carvalho, Ashley Cole, Gary Neville and Patrice Evra all of whom enjoyed several incredible years of success during their time in the English Premier League.