Myles Turner now plays for the Indiana Pacers of the National Basketball Association. He plays as a center, wearing jersey number #33.
View this post on Instagram

The Pacers drafted him with the 11th pick in the 2015 NBA draft. He made his NBA debut against the Memphis Grizzlies on 29 October 2015 where he recorded 8 points, 4 rebounds, 2 steals, and 1 block.
As of now. he is in his eighth NBA season with the Pacers. Moreover, he finished the 2021-22 season averaging 12.9 points, 7.1 rebounds, and 2.8 blocks per game in 42 games.
Turner played college basketball at The University of Texas at Austin for a season. There, he averaged 10.1 points, 6.5 rebounds, and 2.6 blocks per game.  He attended Central Junior High School where he played high school basketball.
Get to know Myles Turner's girlfriend, parents, sister, family, salary, contract & wiki here.
More From NBA: Why Was Joshua Primo Waived By Spurs? Explore His Net Worth, Age and Family
Myles Turner Girlfriend: Who Is He Dating Now?
Apparently, Turner does not have a girlfriend now. He has not revealed his recent relationship status despite being active on social media.
View this post on Instagram

The center has more than 240k followers on Instagram and over 127k Twitter followers. Moreover, he also shares videos on his TikTok account with over 60k followers.
However, Myles reportedly had a girlfriend named Franchesca in the past. She is from Puerto Rico and has played basketball at Euless Trinity High School in Texas.
As of now, Turner seems to be single and focused on his career so far.
Myles Turner Parents & Family Life Insight
Myles was born to parents David Turner and Mary Turner on 24 March 1996. His full name is Myles Christian Turner.
The 26-year-old is the eldest of two children of his parents. He has a younger sister named Mya Turner. He spent his early life with his family in Bedford, Texas.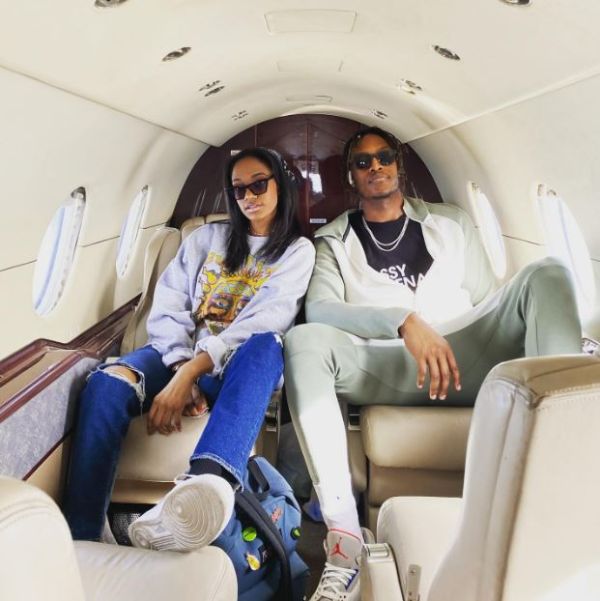 Myles shares a close bond with his younger sister Mya. (Picture: Instagram)
Mya seems to be a model as per her Instagram. She goes by the username myalu_ on Instagram, amassing 1.8k followers.
Myles Turner Salary: How Much Does He Earn?
Turner earns an astonishing salary from the Pacers. He will earn a base salary of $17,500,000 and an incentive bonus of $500,000 in the 2022-23 season.
On October 15, 2018, Turner signed a four-year contract extension worth $80 million.