Phnom Penh is a city which is continuously evolving. As we all are aware of the economic boost and rapid infrastructure development, the capital city is now one of the top cities for investors who are looking to invest in real estate and for the locals who are looking to shift or relocate in search of better lifestyles and opportunities.
If you also want to rent an apartment in Phnom Penh, consider IPS Cambodia as your real estate agency. Not only do they provide the best services, but they also have some listings that are not on the market yet. IPS provides the best customer service and has committed professionals who will help you ease out the entire rental process and provide you with the best options to meet your requirements.
Let's explore some of the top Phnom Penh rental apartments by IPS Cambodia to get a list of options to select from!
Rental Apartment Selection With IPS Cambodia
2 Bedroom Condo for Rent
Location- J Tower 2, BKK1
Key Features-
91 sqm condo with a stunning city view in inner Phnom Penh.
There are two bedrooms, one with a queen-sized bed, dresser, and desk.
It is in a prime business district with nearby offices, schools, and commercial establishments.
Spacious living area with a well-equipped kitchen and dining area.
Fully furnished with centralized air conditioning.
Two bathrooms, one with a glass-enclosed shower and the other with a bathtub.
Amenities include a gym, indoor pools, recreational areas, and more.
Sky facilities on the 42nd floor, including a swimming pool and a bar.
Conveniently situated in Boeung Keng Kang 1, close to malls, universities, hospitals, and supermarkets.
Rental includes WiFi and motorcycle parking.
3 Bedroom Apartment
Location- BKK1
Key Features-
160 sqm three-bedroom apartment on the 18th floor of Sophea Suites.
Fully furnished with major furniture and appliances.
The main hall features marble-texture flooring and a blend of Bohemian and contemporary furniture.
The kitchen includes a space-efficient washing machine under the counter.
Bedrooms have large beds, dressers, vanities, and desk space, all air-conditioned and well-lit.
Bathrooms are en suite with large windows and hot/cold walk-in showers.
Tenants can access a pool, gym, elevators, and 24/7 security.
Sophea Suites is located in Boeung Keng Kang 1, Phnom Penh.
Nearby amenities within two minutes include Dadi-Prestige International Academy, Prestige Hospital, Super Duper, and Khema International Polyclinic.
Within six minutes, you'll find Aeon Mall, ABA Bank (Sothearos), and the Independence Monument.
2 Bedroom Condo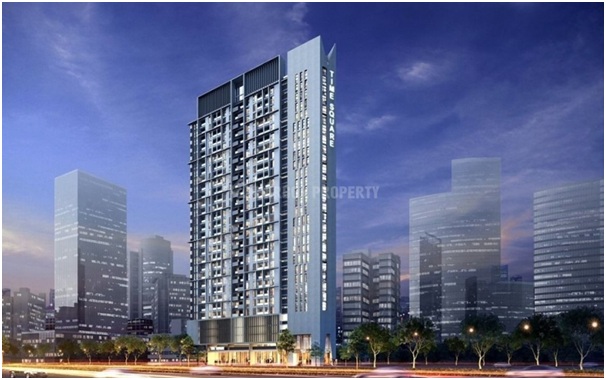 Location- Time Square 3, Boeung Kak 1
Key Features-
Facilities include a gym/fitness centre, rooftop pool, children's playground, and common garden grounds for a balanced lifestyle.
Unit measures 50 sqm with two bedrooms, suitable for small families, exchange students, or working professionals.
Compact kitchenette, comfortable lounge, well-lit through balcony doors.
Bathroom with a glass-enclosed corner shower, modern toilet, and a large sink counter.
Located in a budding business district in Phnom Penh, offering opportunities for future development and rental income.
Less than 2 minutes from Paragon International University and TK Avenue Mall.
5 minutes from Paññ's?The Stra University of Cambodia is 10 minutes from Aeon Mall 2 and the National Pediatric Hospital.
4 Bedroom Condo
Location- Tonle Bassac
Key Features-
Fully furnished 4-bedroom condo for rent, ideal for urban families.
Located on the 29th floor with a spacious open-plan living space for entertaining.
Beautiful tiled floors and high-quality kitchen appliances.
Master bedroom with an en suite bathroom featuring dual sinks and a large walk-in shower.
Each bedroom has its bathroom.
Shared amenities include a rooftop deck with city skyline views, an outdoor swimming pool, and a well-equipped fitness centre.
Situated in Tonle Bassac, within walking distance to Aeon 1 and ABA Sothearos Branch.
Close to various entertainment and convenient places along Sothearos Blvd.
Exclusive Benefits by IPS Cambodia
When discussing the benefits of choosing IPS Cambodia as your real estate. There are a lot of points that can be considered.
Access to properties in prime
They have local knowledge and deep insights into the market.
IPS Cambodia is customer-centric and is well known for its customer service.
They have diverse options to choose from.
IPS Cambodia is known for its tailored solutions. That means they will come up with solutions which will meet your needs.
They provide legal compliance and help with all the legal documentation required when you are looking to rent or sell.
Conclusion
Make your dream of Phnom Penh's top apartment dream come true. With IPS on your side, you can access some of the hidden gems and properties unknown to the general public. Don't hesitate to reach out to them now and get your consultation booked.
Due to their presence in the industry for over a decade, experts at IPS Cambodia have a good hold of the market and a profound understanding, which comes in handy. With a diverse portfolio like IPS – finding your dream house based on locations and cities can be a very fruitful experience. Choose something in your budget and live your dream of Phnom Penh now!